Use Case¶
At Factor BI we use Bipost Sync to power small and medium companies with Dashboards using Google Data Studio and AWS QuickSight
Want to see a demo? Go to --> Google Data Studio Demo.
Here is an example of the architected solution.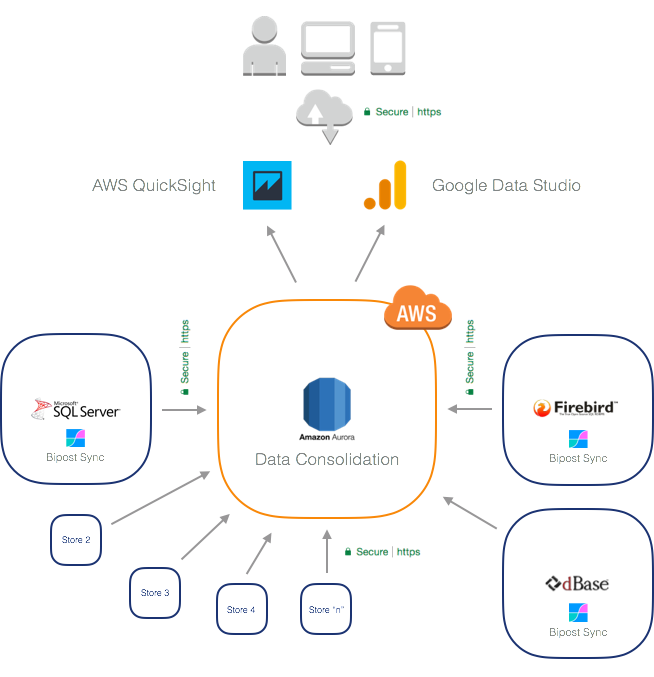 In this example some dashboards are built with AWS QuickSight because it has an iPhone App so it is used by high level executives on the go.
Google Data Studio is used for desktop users and detailed analytical situations, because it has great date & string filters, excellent UX, and dashboards are shared using Google accounts, which is a great way to avoid managing user accounts.