Create your Account¶
Create your Account here.
Click Create Your Account and follow steps.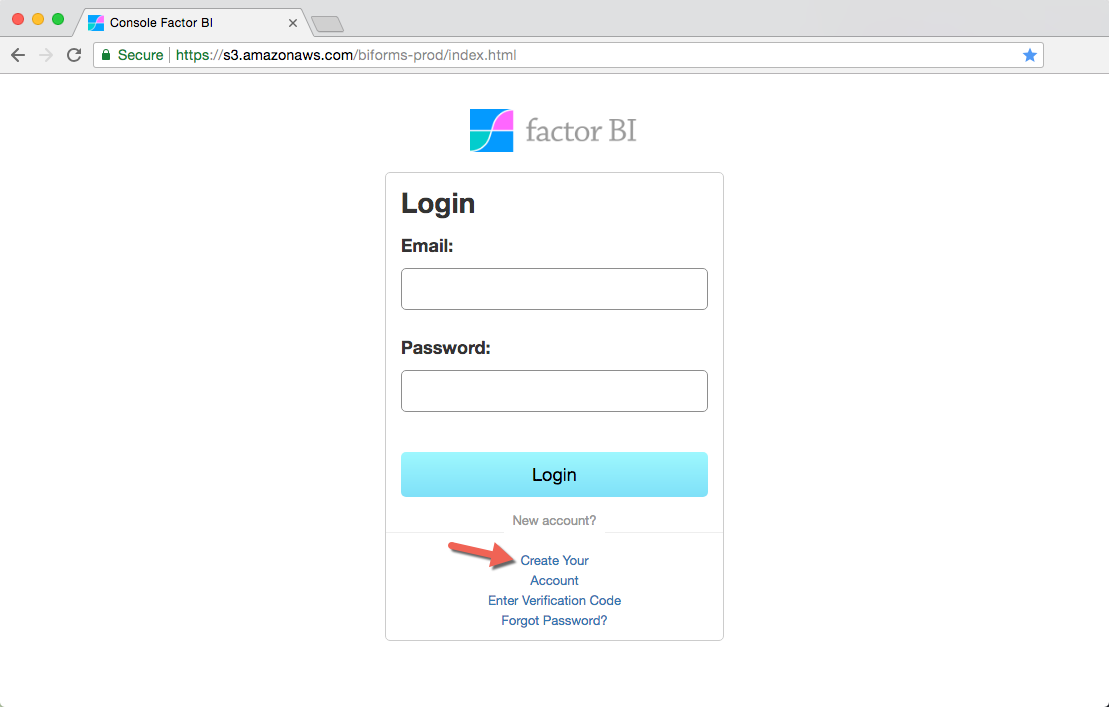 ---
Configure your first service¶
Log in to the console.
On the left pane, go to Service Numbers, click Edit then New.
Edit database name and click Edit to save.
Go to RDS Instances and click under Hostname.
Don't have an AWS Account? please start here.
---
Have an AWS Account?¶
If you already have an AWS Account, please follow:
Take note of your Account ID and Canonical User ID following --> these steps.
Log in to Factor BI Console.
Go to RDS Instances and then click under Hostname.
Go to the bottom of the form and fill in your AWS Account ID and Canonical. Click Save.
Email to info@factorbi.com letting us know you completed the above steps so far, so we can create and configure a dedicated bucket for your API calls.
Be sure to email us from same email address as your registration.
---
Your dedicated bucket¶
When you receive from us your dedicated bucket, please proceed creating the rest of necessary AWS services here.
After you complete this guide you're done!, now download and setup Bipost Sync on your Windows.